You can setup Eddy Bridge on either (a) Raspberry Pi 4 (b) Raspberry Pi 3 or (c) Raspberry Pi Zero W.  Setting up Eddy Bridge should take 10-30 minutes depending on your network speed. There are 3 basic steps to setup and link you account with Eddy Voice Remote.
Note: Eddy Bridge is headless, so you do NOT need a keyboard, mouse, or monitor.  You interact with Eddy Bridge via the local website.
Step 1. Flashing Eddy Bridge Image
Download the corresponding hardware image
Firmware Updates can be downloaded here.
Extract the .sdcard file using 7-zip or your favorite compression software
Use Etcher to Flash "eddy_bridge.sdcard" on a Micro SD card.
Download Etcher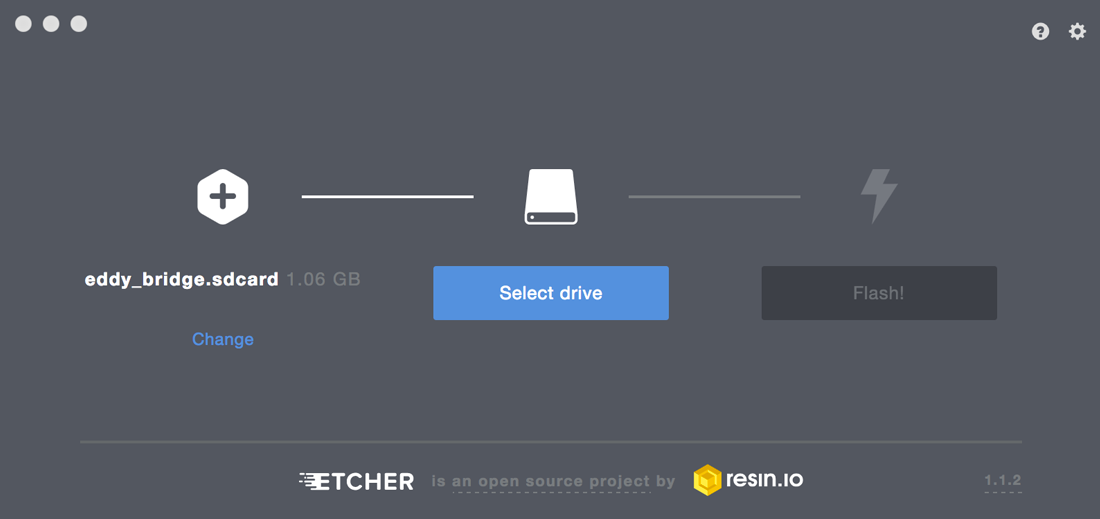 Step 2. Setting up Eddy Bridge
Insert the Micro SD card in your Raspberry Pi and wait 15 seconds
Connect to the newly created Wifi called "Eddy Bridge" using the password "eddyeddy"
Using any device on the same network as your Raspberry Pi,  Navigate to http://eddy.local or http://10.0.0.1


If you want to setup wifi then click on "Wifi Setup"

Select your Wireless Network
Enter your password
Step 3. Linking your account (Optional)
Click on the "Link Account" button and Sign in.
Click on the "Accept" button to link your Eddy Bridge to your account
Eddy Bridge includes a 30 day trial of Eddy Voice Remote. After the 30 days you need to link your account by going to http://eddy.local or http://10.0.0.1 and clicking on Link Account. You can use the hombridge part of Eddy Bridge at no cost.